Reading Time:
4
minutes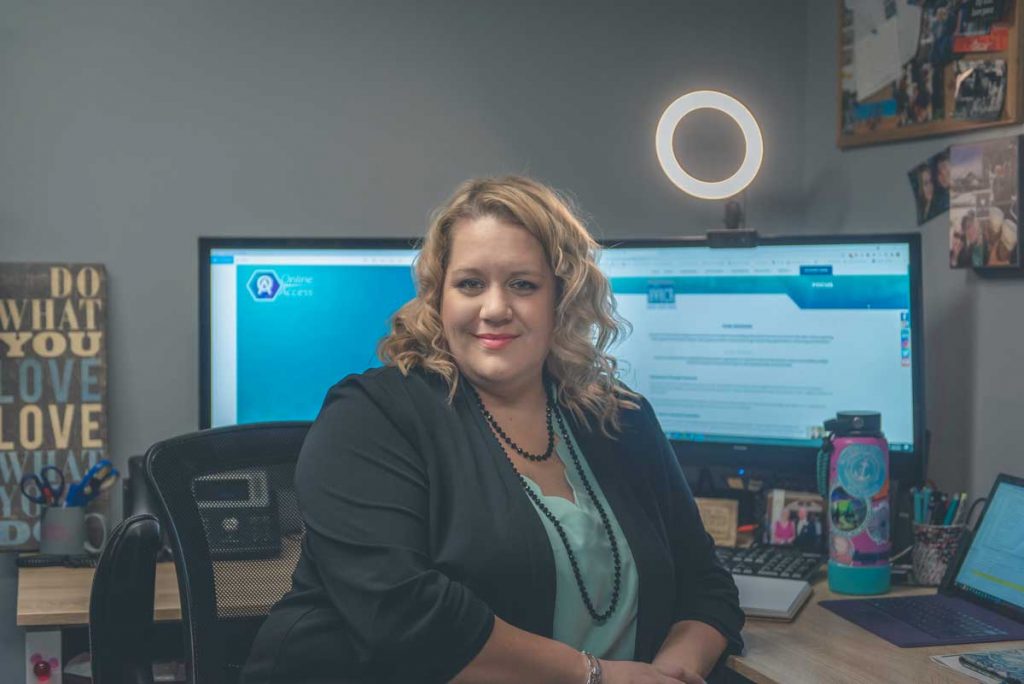 I became a part of Women in HVACR in 2015, when I went to the Comfortech tradeshow with my father, and I saw this booth with all these ladies at it. That's actually where I met my mentor, Patti Ellingson, and she pulled me in. I joined immediately, and I got put on the board, I had just joined the industry only a year earlier. So, I mean, I was pretty new. This was kind of a breakneck speed course for me, like getting baptized in the industry right away.
Follow womeninhvacr on Instagram @womeninhvacr
Currently at Women at Women in HVACR, we specialize in connecting women throughout the industry, and then encouraging jobs. We have scholarship programs, mentorship programs, we have lots of different ambassador programs that allow us to speak in our schools, focusing on the United States and Canada. We partner with almost every major industry trade show. Networking is kind of our biggest poll, because, of course, business is all about who you know. This helps with retention too, because if you know people, you're going to stay in the industry, if you have people that have your back, you're going to stay in this vertical.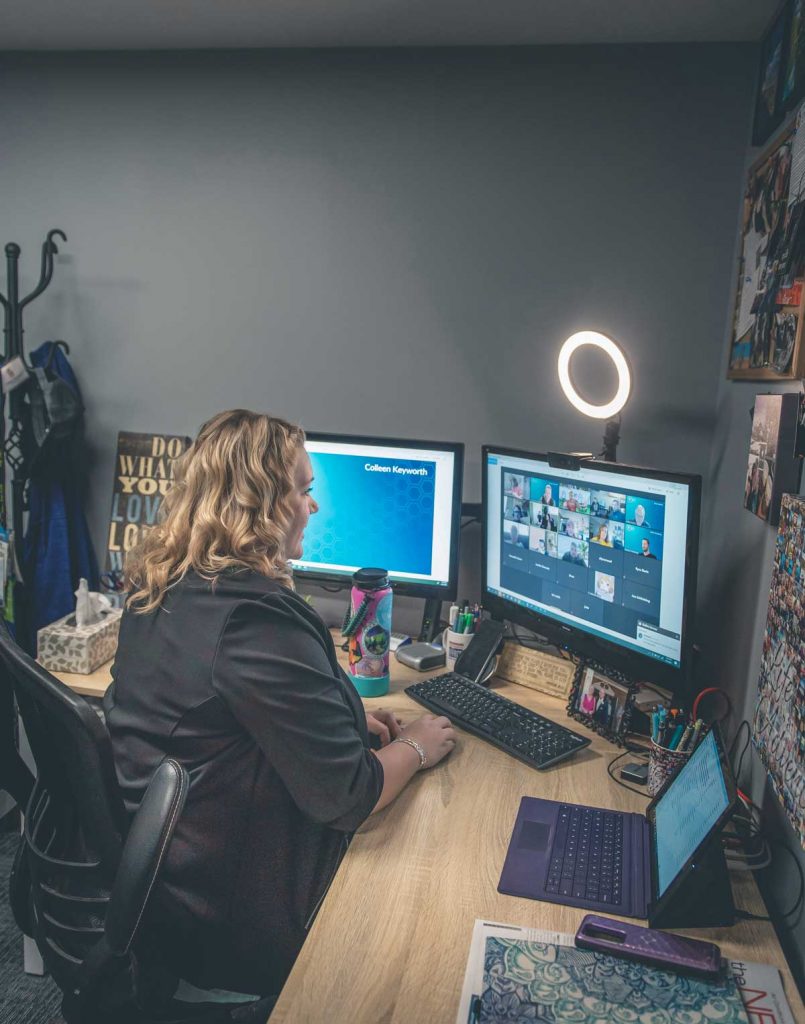 We are able to showcase great speakers, students and scholarship winners, and they're able to tell their stories. We have a lot of different speaking opportunities because it's all about being visible. We're here for the people so that they don't enter the business alone. We have ambassadors that go into schools, we have our five different scholarships that we give out there (about $2,000 each), we partner with our sponsors for tools, so that the students can get all the tools that they need. We also try to hook them up with mentors; it's a little hard, but we're able to find other people that have been in the field prior to them and that can give them guidance. Of course, we're all volunteers.

I have met some amazing women in my life, and men too actually, that have become my mentors. I learned all the time and they've been great resources in my life and in my career. Now I know that I never have to first off go to an event not knowing anybody. So, I tried to do the same by giving back and doing the same with other people, in order to expand their network.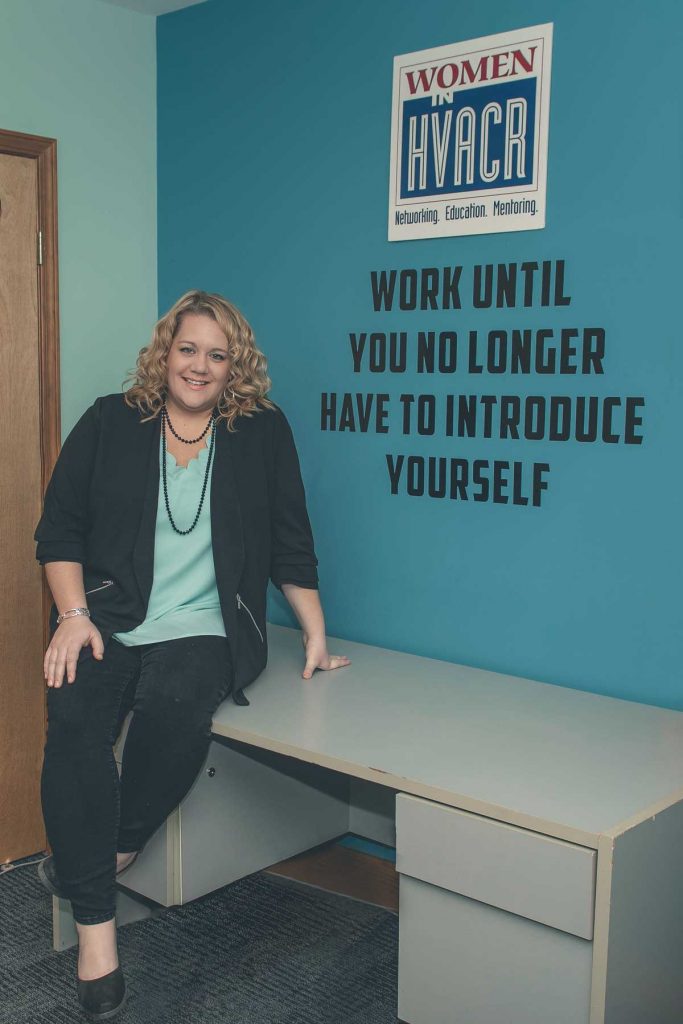 You can find a mentor. If you are interested, there are so many different verticals. I mean, I come into a marketing aspect where we create tools for different things. And that's just one thing. If you're not looking in this industry, you're missing it out, because there's so much growth available. People don't talk about it enough, but we are a very big industry, and there is a lot of wealth. And once you know somebody in the industry, if you join an organization, if it's ASHRAE, if it's Women in HVACR, you're going to know people; and once you know people, you'll always have a job.
HVAC is definitely a predominantly male industry (I was brought in by my uncle and my father) and there's such a stigma wrapped around it. It is not intentional; it is what people do automatically. We have created a narrative that gives people the wrong idea; through our social media we want to change that; by using pictures of women in the field.
TED talks and Life magazine have reached out to us, because they are also trying to change that narrative.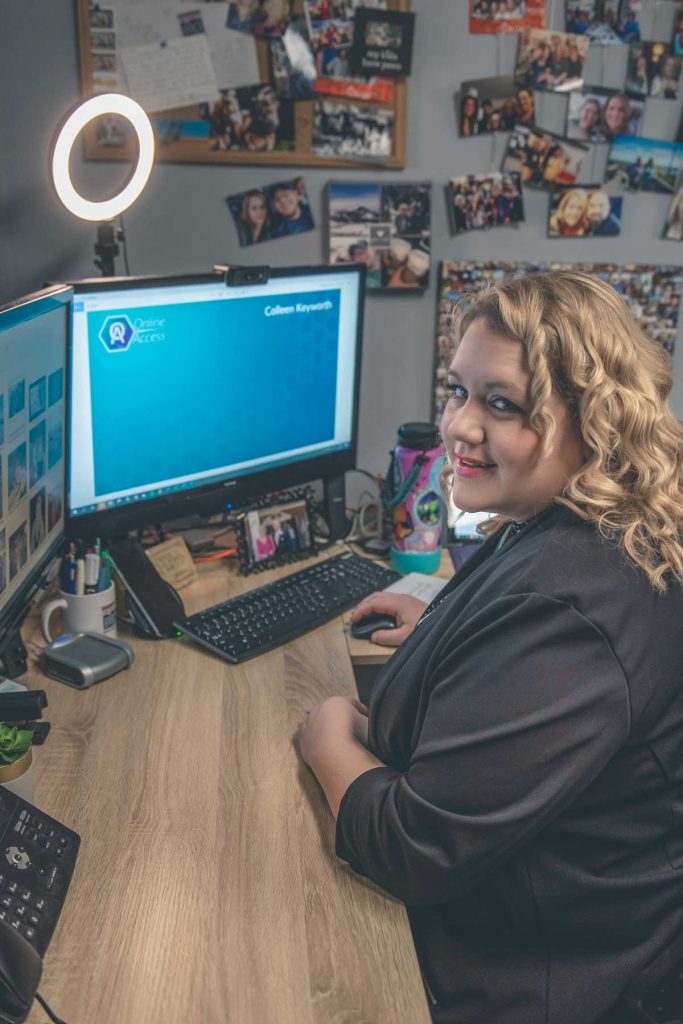 For my position in sales and marketing, my general experience has been good. There is something memorable about being the only woman in the room sometimes. As far as you know, people kind of remember you more. But also, you probably have a lot less friction.
But everybody's experience is different. I know that that is to be the case for all of my HVACR sisters. If I was on the field, I'd assume that there'd be a lot more challenges.

Working with women has been interesting. We are all in for a purpose, we didn't get there by accident, right? we all have different styles of management in conflict resolution. I believe I'm the youngest vice president right now, this is my seventh year on the board. And I've seen so many different stages and growth in myself personally, even from conflict resolution to, you know, just being able to let stuff go or find out, you know, some letting helping other people, I guess, rather than doing it myself. You know, it's a fair assessment that women sometimes overcompensate for making sure we're being heard.