Reading Time:
9
minutes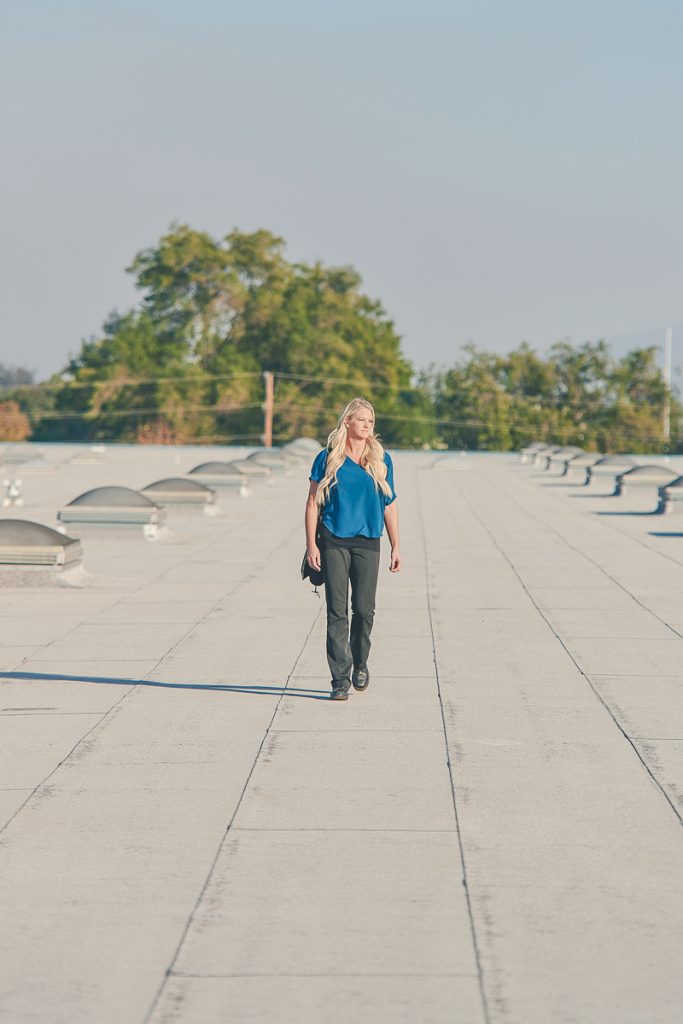 California, USA – December, 2020
I was in outside sales for about 10 years. I worked for Cintas, which is a uniform facility services company, they do a lot of b2b sales. I ran multiple locations and divisions within that organization for about 10 years. My husband has been in Hvac for 20 plus years and started Evolution Mechanical, which I work for now. Seven years ago, I joined him. We had a young family, two kids, I was working for Cintas at the time, doing very well for myself, he was struggling with his sales department and sales reps. And I jokingly told him, I could run circles around those guys. And he basically said, put your money where your mouth is, come join me. And let's see what we can do. So, I put in my two-week notice and literally started with Evolution Mechanical two weeks after that.
Follow Heather on Instagram @therealhvacqueen
Follow Evolution Mechanical on Instagram @evolutionmechanical
Pictures by @brandon flint_ from @storydirective
I jumped all in with no training really, I had no knowledge in terms of Hvac at all, I did know how to sell, how to build relationships, open up doors within the b2b world, but really had no knowledge of the technical side. So, I did some ride alongs with technicians, I did a lot of reading and YouTube videos basically the first week and just went out there and cut my teeth and what I didn't know I asked along the way, and I've been doing that for six years now. When I started, he had about four service techs in the field and the rest was construction, we now have a fleet of over 30 service and retrofit technicians and we do zero new construction or general contractor work. So, we're all commercial service and retrofit. And we've just been exploding in terms of growth and creating opportunities for many others. We opened our Northern CA branch in May during the middle of Covid closures and have 5 technicians operating in the greater Sacramento area.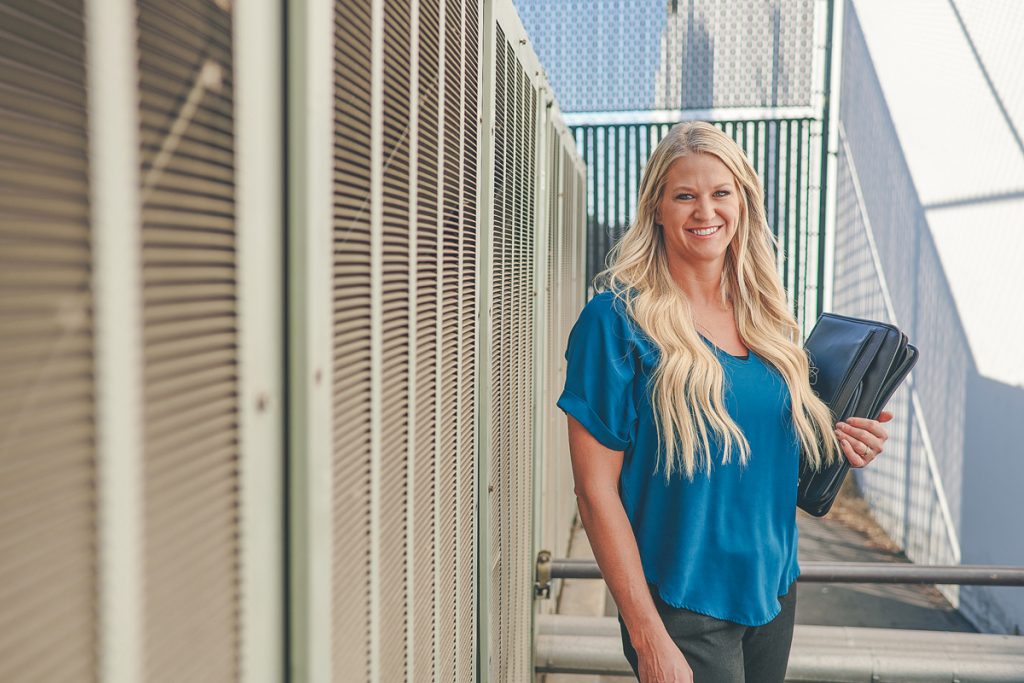 My day to day is mainly in the sales realm. So, I go out and find new business. I'm responsible to target potential clients, set appointments, do equipment surveys and quote PMs and replacements. I also meet with the existing clients and check in and walk buildings to inspect our teams work and also look for other opportunities to serve our clients better. On larger projects or replacements, I coordinate with the project leads and help to ensure we bring jobs in on targeted profits. I also help to mentor other employees, specifically in sales but from time to time help some of the office staff as well. If it comes to making sure the client is well taken care of and happy, it ultimately is my responsibility.
HVAC is definitely a male dominated industry. Right? And there's very few female sales reps in the trade that I've come across with. It's typically male decision makers, male engineers, male facilities managers and typically male sales reps too. And then the majority of HVAC techs are all males too. So, there's no doubt it's male dominated. What I've noticed is people are going to make judgments based on gender within the first few minutes of seeing you, when you sit down at the table and you're the only female it's the unspoken that you're the only woman in the room. And that can be good and that can be bad. I often hear, so "you're going on the roof?" And get this puzzled sometimes concerned look.
I've chosen to use it to my advantage. And while people may look at me and think that I don't have the experience or I might not know as a male within the industry, I've really used that to differentiate myself and to open up a point of conversation. Once we are in front of equipment and they see I know what I'm doing, I become more of their equal. I can build credibility for myself and how much I do know. They often become intrigued of how I got into the industry, and it becomes a talking point. And as with anything in sales, once you can build that rapport and relationship and have that open conversation, your chances of earning that business increase. And so, it becomes more of a personal level about getting to know me and getting to know their business and their role and career path as opposed to just talking about equipment, and features and benefits and more traditional type of selling. So, I've used it to my advantage in that regard.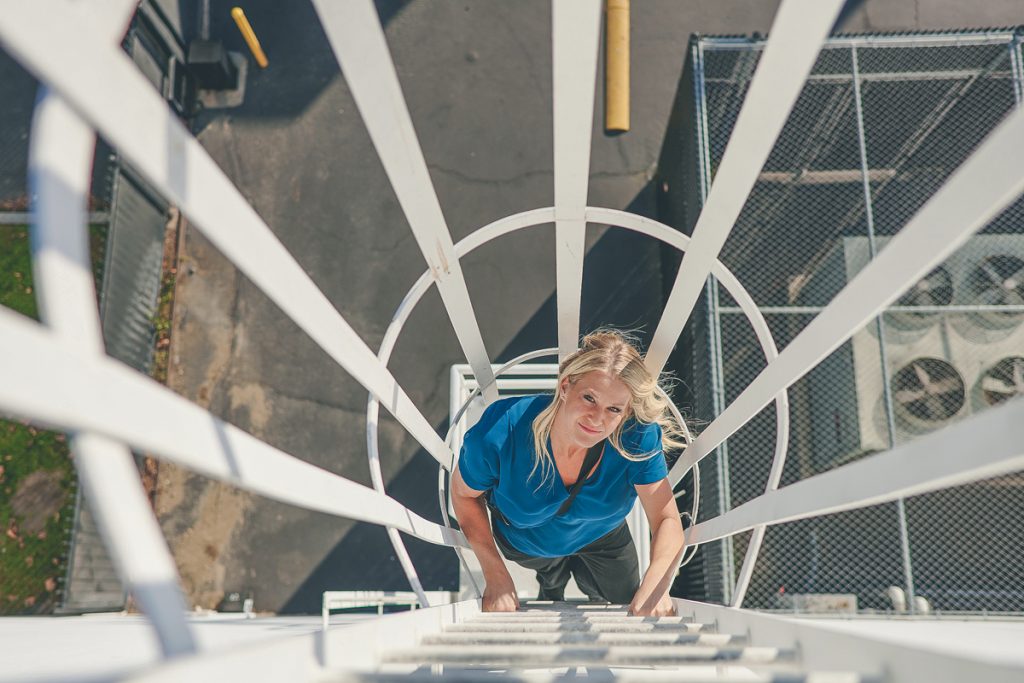 Another advantage is in regard to opening up the door to cold opportunities. If I walk into an engineering office, I'm definitely out of place. So, if I walk into a group of facility managers or engineers and all of a sudden a woman walks in, I'm very much out of place you know, and typically they think I'm lost or there for some admin interview and everyone wants to help me. Once I start asking some questions, they generally are pretty helpful sometimes even walking me right over to their manager's desk. I feel it's definitely a warmer welcome. So I'd say being a woman can be an advantage when it comes to meeting new decision makers, but you know, at the end of the day, we all are humans just doing business with other humans and so regardless of your gender, race, religious beliefs, educational background, income, you name whatever difference you have, it only becomes a challenge if you allow it to, and I see being a woman in this trade as a uniqueness and I choose to see it as an advantage and use it from a point of power to help me excel.
My advice to other ladies would be just be open minded, I came from a dirty industry, if you will, already. So, I wasn't intimidated by being on roofs or getting dirty. If you can get past the non-glamorous aspect of the trade, it can be a very lucrative career path.
If you're open minded, there's definitely an opportunity to make a lot of money from a technician side, installation side, sales side, whatever avenue within the organization, you choose to do within the industry. I think there's a massive opportunity for men and women and with a shortage of talent for the trades in general it's a great path to consider. I would also offer the advice to look for somebody to mentor you who has done what you've already done, and you mimic those behaviors or actions, ask questions along the way, and you can be very successful within the trade of Hvac or any of the trades.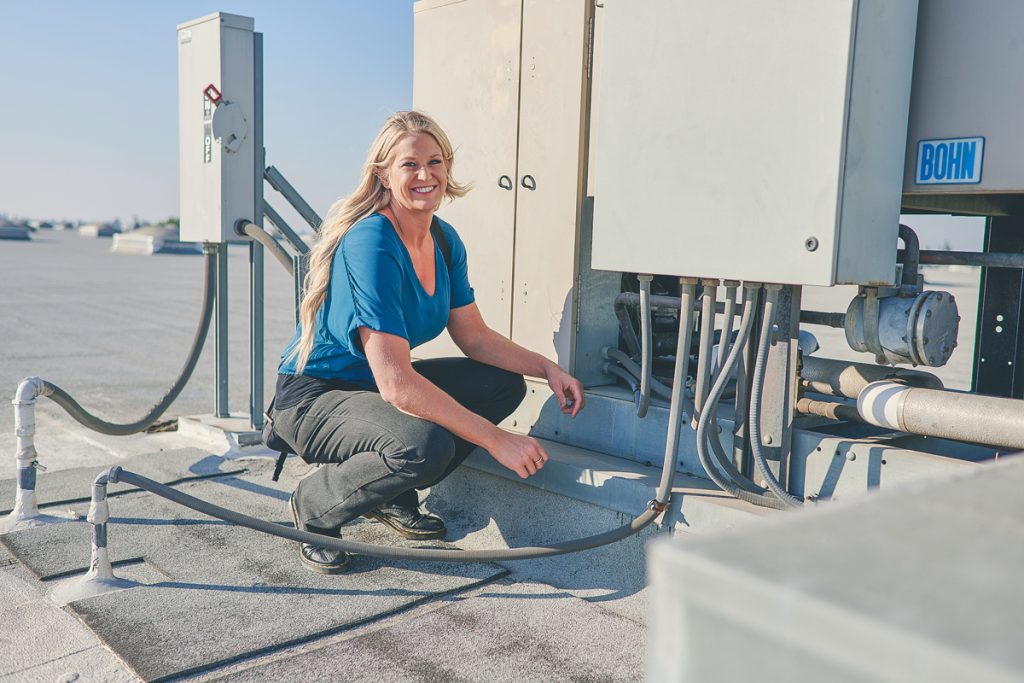 When it comes to sorority in HVAC, there is a group called Women in Hvac and they have seminars and things like that, but I haven't really done much in regard to that. I think as with many things, women will kind of tend to join together. I see it even at our all-company meetings, all the women still on one side of the room. I wouldn't call it a sorority. I do think in terms of other women lifting other women up, I think that holds true. Again, just back to people being people and good people wanting to help others. And so, I would say that if anyone was struggling or looking for mentorship or resources, that if they reached out to another woman already in HVAC, they would be well received, and those people would want to help. But again, gender aside, I think that's irrelevant. I think as long as you're doing business with other good people that help is going to be there regardless of if you're a male or a female. I know I've personally been messaged through Instagram by others with questions and I am happy to help where I can and I think in general most people would do the same.
If I could change one thing in the sector think it would be the stigma of blue collar. With technology and the advancements with equipment, hvac is a very skilled trade. And I think it can be looked down upon in terms of, that blue collar stigma, and whether that comes from what you do day in and day out, or the income level that you make, but those are all very old ways of thinking. We have many technicians that make well over six figures with, and no education other than trade schools. So not only did they not have to spend four years in college and all that money, but they also started working at a very young age and making very good money. So, I would love to see the blue-collar stigma that surrounds the trades go away. I think that would open up the door for a lot more people to get into the industry and into the trades in general.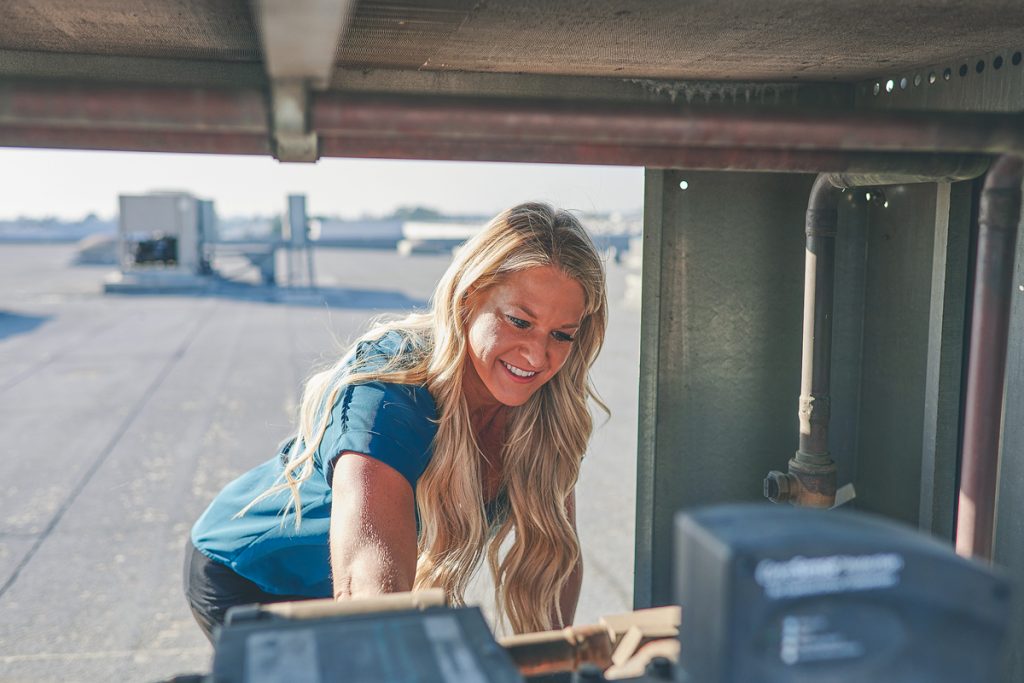 Is it easy to hold a family as a woman working in the trade? Well,my case is probably a little bit different than most technicians that would be on call or working weekends. I do have the flexibility to make my own schedule in sales. And that is very important to me when it comes to raising a family. It's also one of the reasons I left the corporate world to be self-employed with my husband. It allows me to take a day off if needed or schedule to be at their school for a performance or award. But for the most part, I am available 24/ 7 by phone and there are many nights I'm working late when they go to bed, but that's who I am and regardless of this trade, I am passionate about being successful and that takes work. So, every opportunity that is out there in regard to sales, all my clients know, I'm available and constantly looking for new opportunities. But in terms of, quote unquote, good work life balance, yes, it is very, very possible. As long as you're good with time management, and you know, how to prioritize. And again, I think that's in any industry, in any trade, in any job. You get out what you're willing to put in.
About Covid-19 and how it it affected us… So as with most I think we were all caught very much off guard in March. And we are considered essential. So, I think the biggest shock was just the initial panic that set in and those first two to four weeks our business kind of just halted. We do a lot of PMS in March and April. And we saw about an 80% drop in work order requests, lots and cancellations. I remember telling the office to schedule as much as they could for work because we didn't know who else was going to cancel. Every time my phone rang, I cringed. Customers cancelling projects and putting things on hold. I had a lot of properties for hotels and projects that were scheduled to be happening in that timeframe in the spring, and those were all put on hold and canceled. And I think everyone just went into this panic mode and cash saving standpoint. We also had a lot of clients and firms stringing out payments or not paying. I got so angry, we got a letter from one of my newer customers who was over a 500 million a year company and they sent a letter within the first 5 days of closures that they hoped to pay their vendors by July. And this was in March for work we did in Jan. Over 100k they owed. I didn't know how many more letters we would get like that and if we could hold out it was a day-by-day thing the first few weeks. We made some pivots and adjusted, and it's worked out well.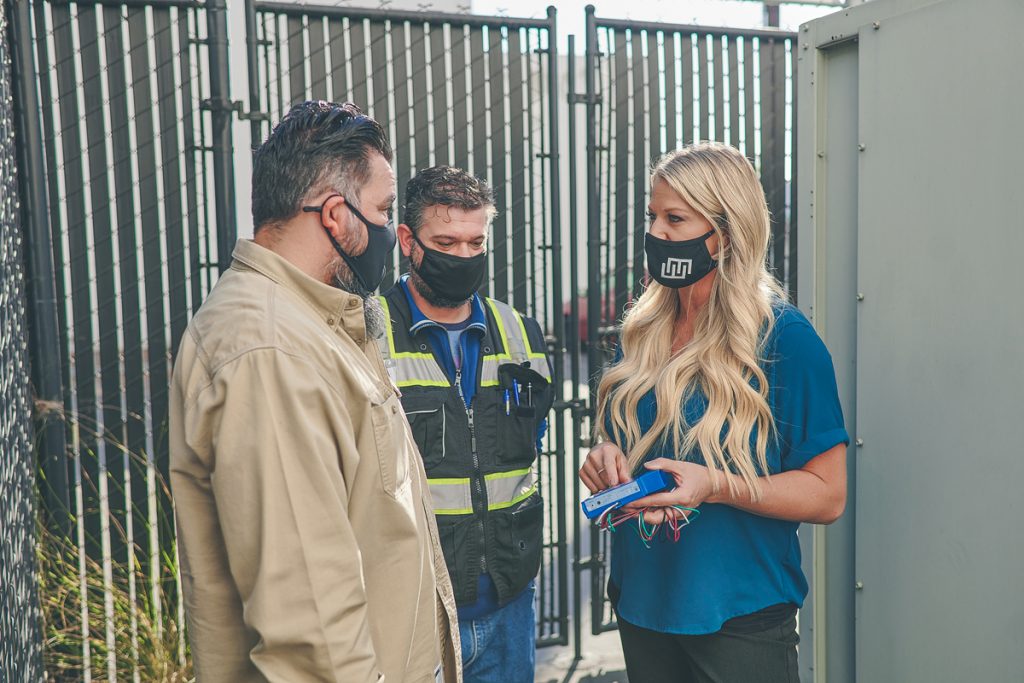 On the positive side, people as a society are more aware of indoor air quality. And in the past, when you talked about indoor air quality it fell on deaf ears. And so, we are now seeing an increase in the types of filters that customers are wanting to use. And we talk about the importance of fresh outside air and that's been really positive. When we talk about ionization products and UV lights, we've also had a lot of sales increases on those types of products just because the awareness is now out there. So, from a selling standpoint, that's been an advantage just to speak more about indoor air quality. I'm definitely seeing a change. In the past you may go to a hospital or a food processing facility and you show them the inside of their AC that's not being properly maintained and how that's impacting the indoor air, before COVID they look at it and say yeah, yeah, but no real action or true concern. But now when I show those types of pictures, it is a different story. People want to know how they fix it and what they can do to prevent it. So as far as COVID or any other virus, I just think from Air Quality education standpoint, that people are more open to that conversation and it's definitely brought an awareness from a positive standpoint for the trade. So, in 2020 we were reminded to wash our hands, keep our distance, stay home when sick, and my favorite have properly maintained HVAC systems with adequate fresh outside air which we can help facilities with.
Heather gives new meaning to HVAC Business through what she sees as an industry advantage, to be a female. Heather is convinced that being a woman in the HVAC business is an industry strength.