Reading Time:
5
minutes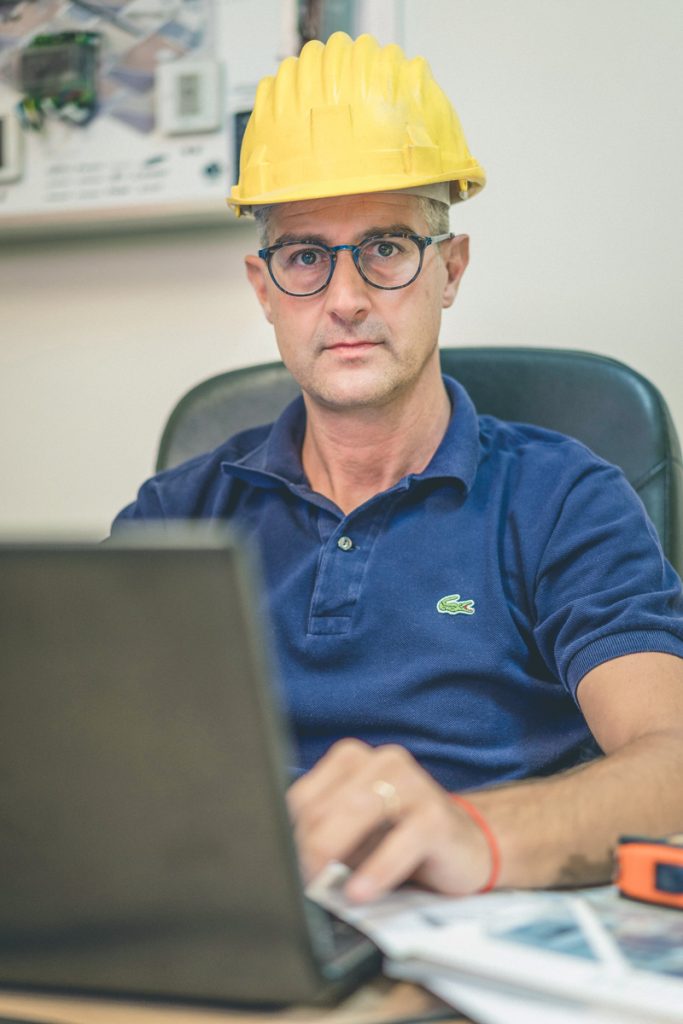 I'm Alessandro Lombardi. I am 44. I work in AC business. I manage a company in Milan where I oversee the operations from A to Z. I stepped into this sector all by coincidence.
I was at college and a friend used to work for a historic brand here in Italy that today no longer exists. But I had started working with Emerson and I think they are one of the first to bring air conditioning to Italy. This company advertised through Visa on credit cards, so they sent it to all customers.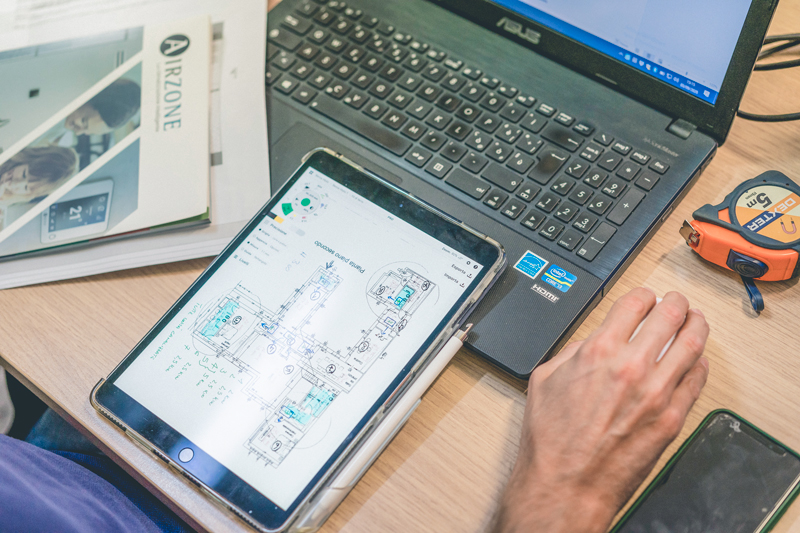 Together with the credit card came a little booklet with various other ads. Among these there was also the air conditioning part. So, they ended up receiving bunch of inquiries from people interested in the systems. But they didn't have a person within the company who would follow up. I guess they started just for the sake of it and gave me the opportunity even though I literally didn't know anything about the sector.
I began to grow in the sector and my college was left behind. What was initially an engineering game for me soon became a serious full-time job.
I am the first and only one from my family in this sector. From the beginning I worked with Esposito. He gave me all the necessary technical training and soon we became buddies. A few years later, we opened the company together.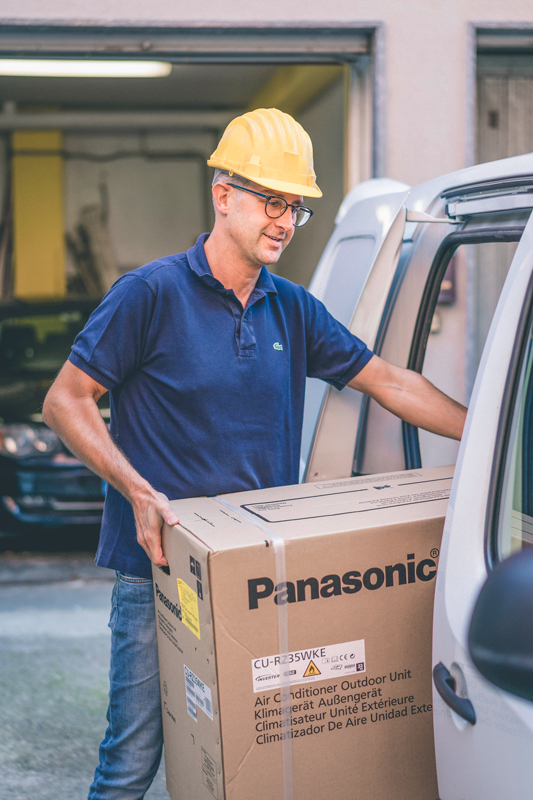 I started taking care of the installation part. I realized giving explanations to some installers I didn't even get to see at work was rather complicated because I had no idea of what the problem in a house or commercial building could be. Well that urged me to eventually study engineering as well just to train myself for the technical part. I started college to be a lawyer in the beginning, but I ended up thinking I couldn't defend someone guilty every day.
About Covid… In the beginning it was a paradoxical situation. We saw what was happening in China and we expected it to be locked up in those four walls, so it was stuck there.
The news made me understand that things were much more worrisome. But nothing was clear. The media and the government in this case have not helped us much. Even now we are still here trying to understand the entire situation.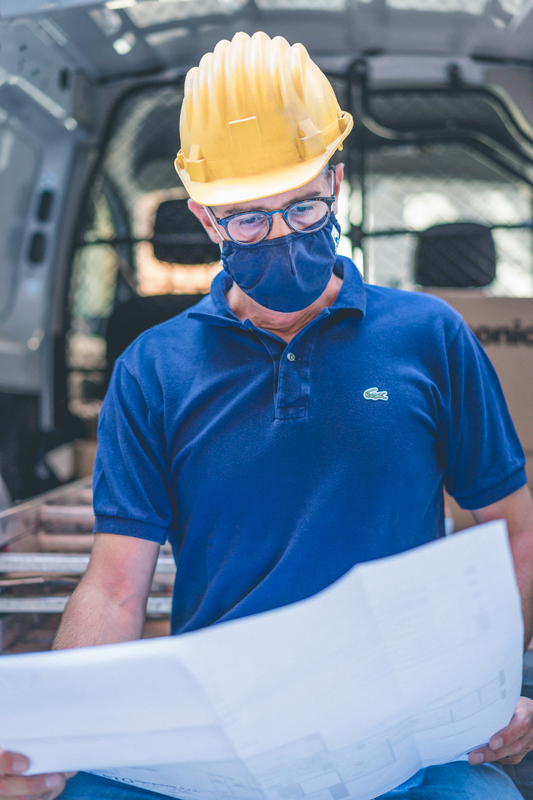 I obliged by staff to use the mask and try to be as careful as possible. We did run tests, but anyone could be negative today and positive tomorrow. I have always tried to follow the protocol, but we have never abandoned the work. We carry it on because somehow, we have to live. We cannot give up and abandon everything we have that we have produced.
In any case I don't think that the HVAC industry has been directly hit by the pandemic. Many people still went on installing new solutions because they were afraid of being locked in their homes and they needed a safety system.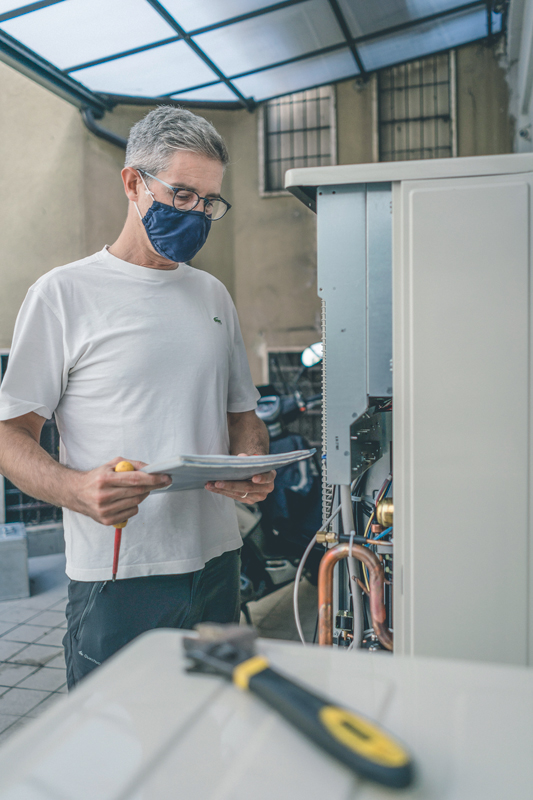 For the air conditioning I believe that there will be new opportunities in the field of maintenance of systems. I was also presented with some products such as ozone and hydrogen peroxide… many types of products that sanitize the air. In Italy, the companies are divided into sectors, so they have a code of insertion in the chambers of commerce. My code is related to air conditioning, so it is represented with letter C. On the other hand, the sanitization of the systems isn't a part of air conditioning so it is represented by another sector. Long story short I can't really step into sanitization because I don't have this letter. Perhaps the two concepts could coincide in the future. The thing is that our government never outlines with clear laws who can intervene in one sector or another.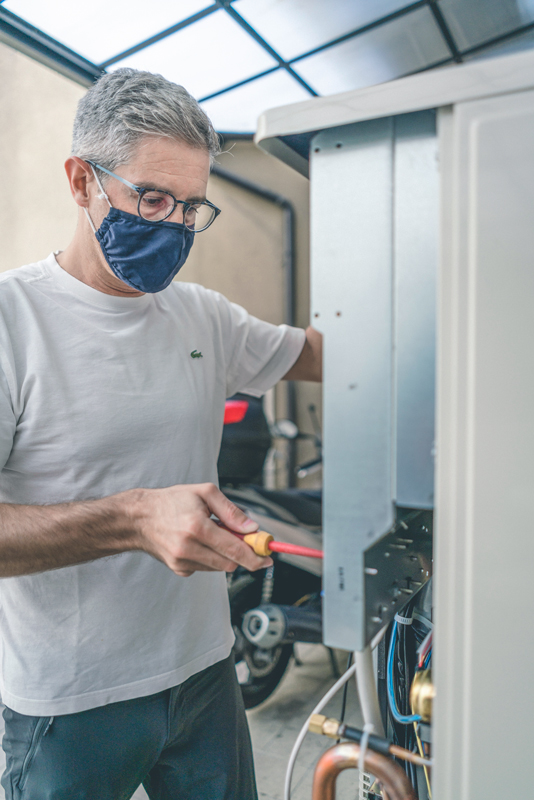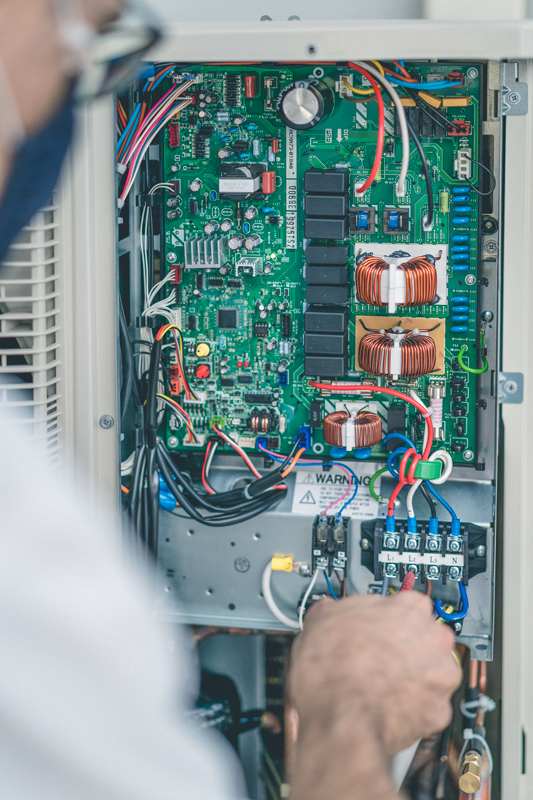 The only positive thing that came out of this tragedy is that we survived it. My family and friends are safe and that means everything to me.
What we should all learn is that at work and in our private lives we should begin to live and follow two parallel lives: protecting ourselves from Covid but also trying to live a normal life. So, we should start enjoying what we have a little more and take advantage of those moments to enjoy our lives. I say this as a Milanese but even so, it is still hard for me to follow this regimen. Somehow, I still get caught in the rush of things and forget what really matters sometimes.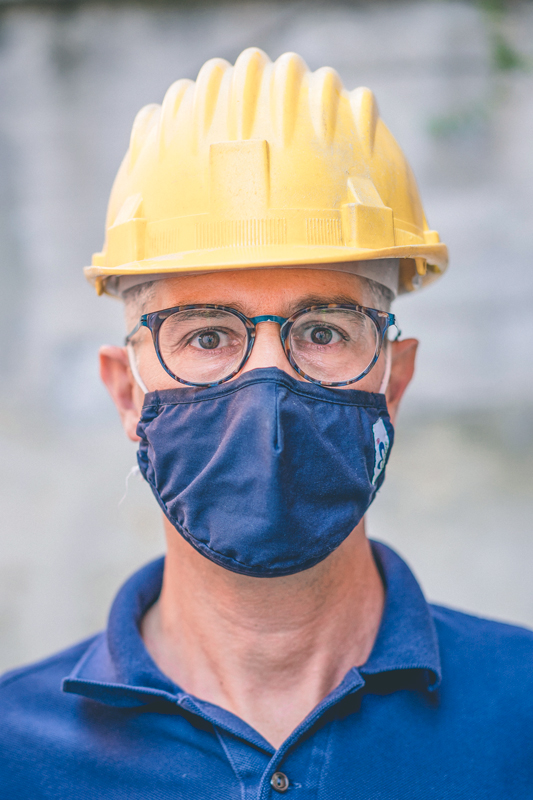 But we should learn to take a pause and live. Because you never know what can happen. We find ourselves enjoying life and surviving in this situation and now the reality hits us. This is altogether a great reason why we should all reflect on everything and ponder. If we could do that, I would expect all of us having a bit more freedom and peace of mind in these trying times.
And then there is one more thing…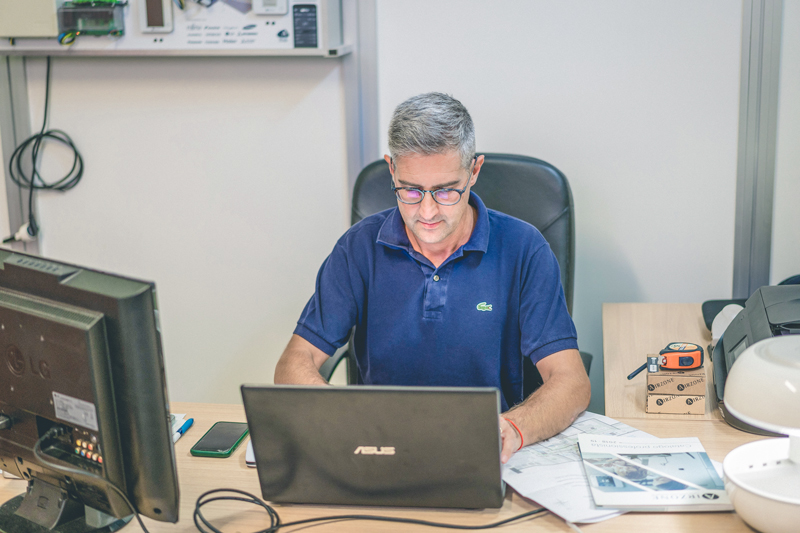 I was really scared this whole thing could bring my business down and yes, some of my work has been cancelled. And I have people who live on what I can provide for them. So that was a bigger concern for me. But in the end, I have been lucky. Other sectors have been severely affected by this situation. So, I can say that even in such a complicated situation I feel optimistic. I realize that other people had a nosedive with a curve ball in their sectors while expecting a grand slam. But in my case, I have every reason to be a little more optimistic and it is worth a smile.